What is bio-polymer?
Biopolymer is a plant-based material that functions like traditional plastics without negative environmental impacts.
It is produced from the mixture of sugar cane and corn starch, and does not contain harmful chemicals or toxins. Since it is biodegradable and compostable, it can disappear in nature without harming the environment.
Why we choose bio-polimer material?
Sustainable production process

No harmful chemicals or toxins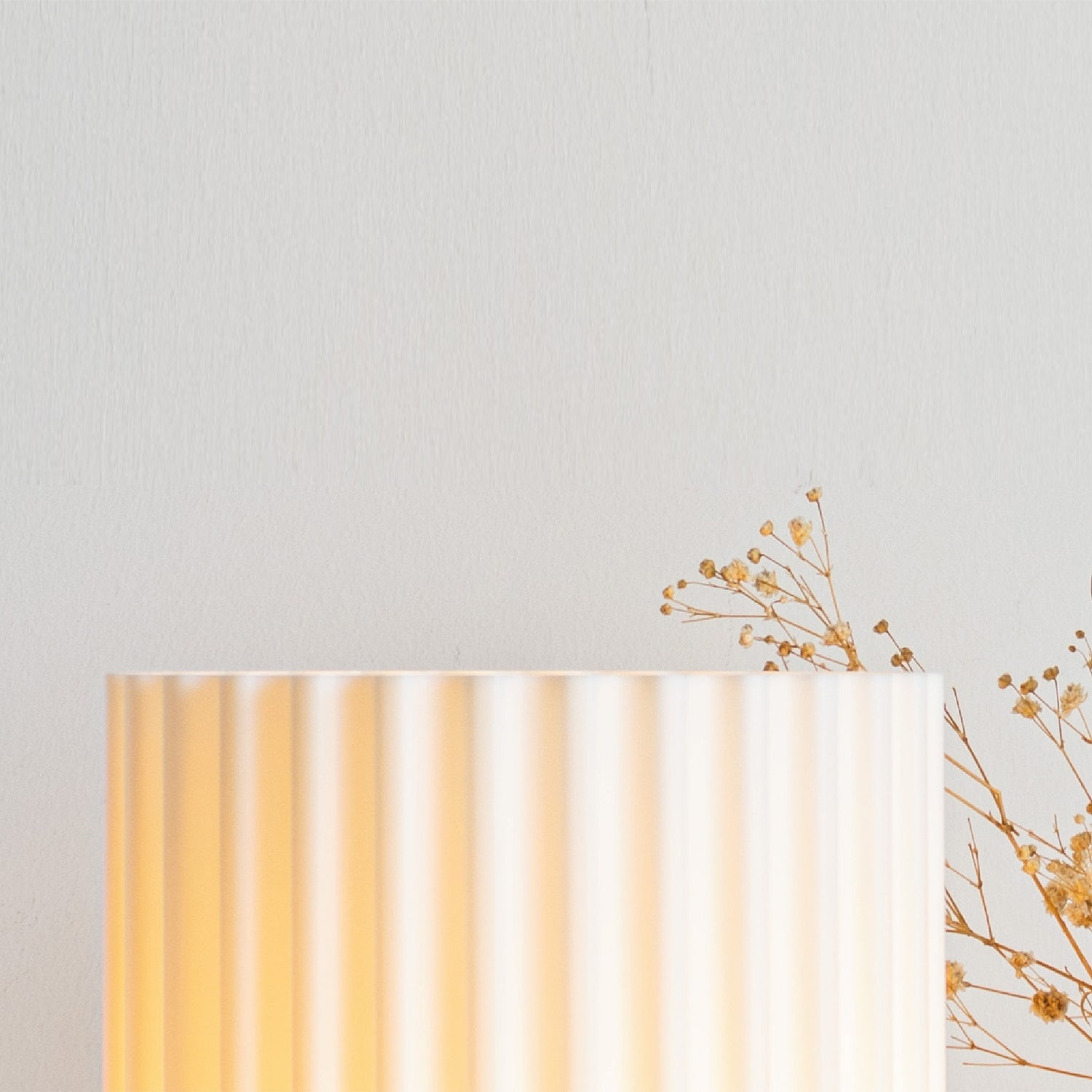 Translucent Material
Discover the enchanting glow of our lighting designs, as our unique translucent material diffuses light beautifully. With subtle layers and patterns created through advanced 3D printing, each piece is truly one-of-a-kind.
Explore Table Lamps
Opaque Material
Our opaque material has various color options from metallic to pastel. We also have wood blend which includes %30 recycled wood.
If you have any different color in your mind, feel free to contact us!
Explore Decorative Objects
How is Bio-polymer made?
Grinding

The sugar cane is ground and transformed into simple sugar.

Fermentation

Simple sugar is fermented to produce lactic acid.

Polymerization

Lactic acid is dehydrated and converted into raw PLA.

Compounding

Additives are mixed in to create our biopolymer material.
We believe in creating sustainable and responsible products that benefit both people and the planet. Our biopolymer material allows us to do just that, by providing a durable, safe, and eco-friendly option for our lighting and home decor products. By choosing biopolymer, we're able to offer our customers a unique and sustainable product that they can feel good about using in their homes.
Shop Now!
Eco-Friendly Home Decor Collections